Our new web site is coming soon!
For our POCKETSOCKET range please visit: pocketsocket.co.uk
Eastmore Marketing Limited
U-Freight House
9 Brooklands Close,
Windmill Road,
Sunbury-on-Thames,
Middlesex,
TW16 7DX
Telephone: 0870 034 9690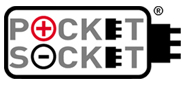 Eastmore Marketing is the Company behind the fast growing Pocketsocket® branded range of Emergency Chargers. We specialise in selling great quality branded products, along with all the accessories that go with them. The team behind our website have been in the Industry for many years and we also have the additional expertise of our sourcing partners.
To purchase items from our pocketsocket range please visit pocketsocket.co.uk