Our new web site is coming soon!
For our POCKETSOCKET range please visit: pocketsocket.co.uk
As a Company, we are committed to making our products as affordable and appealing as possible. We do however recognise that we also need to find a balance between the Commerciality of Business and Environmental Concerns.
At Eastmore Marketing, we are always looking to the future and alternative ways to provide innovative Portable Power, that is as sustainable and accessible as possible – so watch this space.
We strive to offer the best products at value for money prices and endeavour to be the best in our business by treating each customer as an individual. Our aim is to earn your respect, so that you will return to us time and time again.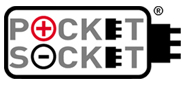 Eastmore Marketing is the Company behind the fast growing Pocketsocket® branded range of Emergency Chargers. We specialise in selling great quality branded products, along with all the accessories that go with them. The team behind our website have been in the Industry for many years and we also have the additional expertise of our sourcing partners.
To purchase items from our pocketsocket range please visit pocketsocket.co.uk